Wheelchair Vehicle Conversions Florida
With all the different choices for wheelchair accessible vehicles on the market, choosing the one that best suits your needs can be overwhelming. If you have any questions about which conversion or brand would be best for you, give our team of Mobility Consultants at Custom Mobility Of Florida the opportunity to answer it. They have the training and experience to ensure you get a vehicle that fits your needs and your budget anywhere in Florida.
BraunAbility Wheelchair Vans
BraunAbility Wheelchair Vans of Florida BraunAbility has over 40 years of mobility expertise – the most in the industry. They are dedicated to providing the best handicap lifts and wheelchair accessible vehicles on the market. BraunAbility builds products that are engineered to last and has...
Learn More
Freedom Motors
FMI Wheelchair Accessible Vans For over 25 years, Freedom Motors USA, Inc. (FMI) has been building and selling the safest, most reliable wheelchair vans, mobility cars, and accessible SUVs. With unprecedented engineering, top‐rated science, and advanced technology, our conversions are built to ...
Learn More
FR Conversions
FR Rear Entry Wheelchair Van Conversions Since 2009 FR Conversions has been manufacturing rear entry wheelchair vans on the Chrysler, Toyota and Dodge platforms The goal is to make wheelchair vans affordable and maintain the highest quality possible. Converting Toyota, Dodge and Chrys...
Learn More
ATC Wheelchair Accessible Trucks
ATC prides itself on building the highest quality and most versatile conversion for trucks and SUVs on the road today. Currently, our truck and SUV conversion systems can easily fit in a wide array of 2008 to current GMC and Chevrolet vehicles. We continuously explore new design ideas to expand our ...
Learn More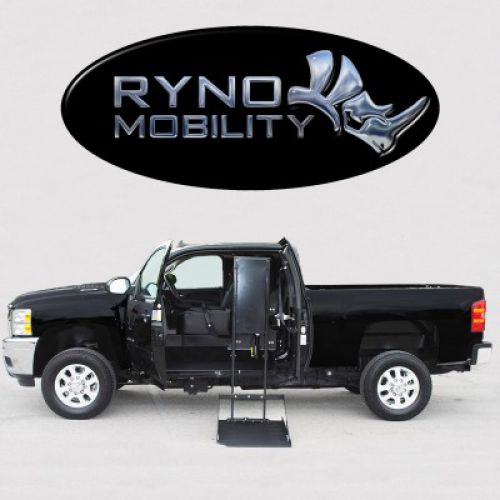 Ryno Mobility
Ryno Mobility has been the leader in accessible conversions for 11 years. We offer many options to personalize your vehicle. Whether you're a contractor, farmer, live in a rural area or are just tired of the same old conversions, RYNO MOBILITY has a solution for you!!! Please call our staff toda...
Learn More