Products For Living Your Best Life
Custom Mobility is passionate and knowledgeable about Assistive Technology. We are dedicated to your well-being, both within and outside of your home. Whether you are searching for a mobility device or an accessible vehicle, we provide life-changing products that will improve your health and overall quality of life! These include: power and manual wheelchairs, wheelchair accessible vehicles, standers, walkers, and even personal hygiene equipment.
Wheelchairs
When it comes to wheelchairs, Custom Mobility is both an expert and an industry leader. Whether you require a manual or power wheelchair, we can customize most leading brands to meet your needs.
Learn More
Wheelchair Accessible Vehicles
Find your perfect conversion... Whether you're looking for that perfect van, minivan, truck, or SUV, our accessible vehicle experts will find the most affordable and reliable option for you. We realize that your vehicle must meet your needs, while suiting your lifestyle. Without a wheelchair access...
Learn More
External Lifts & Carriers
It's possible to transport your wheelchair or scooter, even if you don't have a wheelchair accessible vehicle. External lifts and carriers are perfect for those who individuals who can safely walk short distances, or are usually accompanied by a caregiver, family member, or friend. To determine whet...
Learn More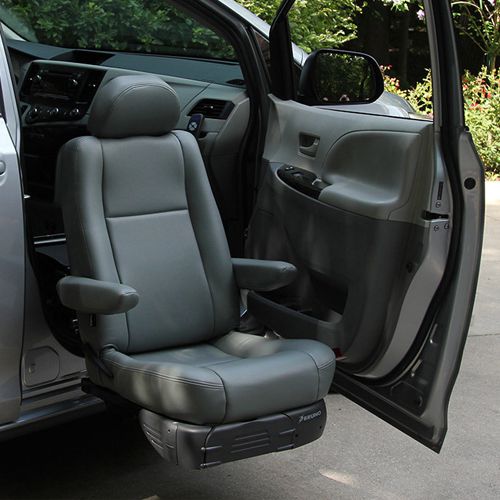 Vehicle Transfer Seating
Transfer seating can be installed in most types of vehicles, including sedans, SUVs, wagons, crossovers, vans, and pickup trucks. If you have the ability to transfer, this may be the perfect option for you.
Learn More
Wheelchair Securement Systems
When transporting your wheelchair or mobility device, it's important to make sure that you and your equipment remain safe. Depending on your ability and lifestyle, a couple of options are available to you. For example, 4-point securement systems and electronic locking systems are easy to opera...
Learn More
Driving Aids
Look no further than Custom Mobility for your wheelchair accessible vehicle needs. To get you on the road, we can install a variety of hand controls, foot controls, steering, and extension devices.
Learn More
Full-Size Platform Lifts
Choosing the desired make and model of your accessible vehicle is the start of your journey. Depending on its size and height, your wheelchair accessible vehicle will need to be outfitted with either a ramp or a lift. At Custom Mobility, we sell vehicles that have these components pre-installed, an...
Learn More
Daily Living Solutions: Durable Medical Equipment (DME)
Wheelchairs are simply part of the solution! At Custom Mobility, we offer a variety of Durable Medical Equipment (DME) products to assist in the important parts of your daily life. Walkers, standers, and sleep solutions are merely a few examples of items that can give you peace of mind, and help you...
Learn More